Welcome and Thank You for visiting creativesnaps.com! Our goal is to turn your everyday snapshots into something truly unique! We have lots to offer, so take some time and look around our site!!!

For all of you digi-scrappers, we offer fun, FRESH, unique, STYLISH digital scrapbooking kits for purchase/download! We also have a CD-BURN service if you want your order burned to a cd. Please view our store and gallery for products and inspiration! We always have a freeBEE to offer, find her in our shop or gallery section and she'll show you the way!

Not a do-it-yourself scrapbooker? Let a professional design your pages! We offer custom scrapbook page design and photo greeting card services. Please view our "services" section to find out more!

This site is very dynamic, always changing, adding new products and layouts to our gallery, so check back often! Our site freeBEE changes on a regular basis also! Enjoy and let us know if you need any assistance!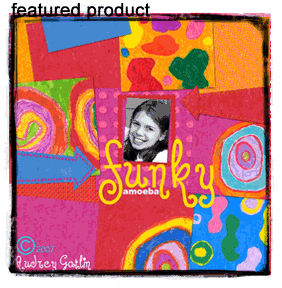 Creative Snaps has a new designer! Meet Audrey Gatlin! She is a very talented artist and designer,... Click image for more info!